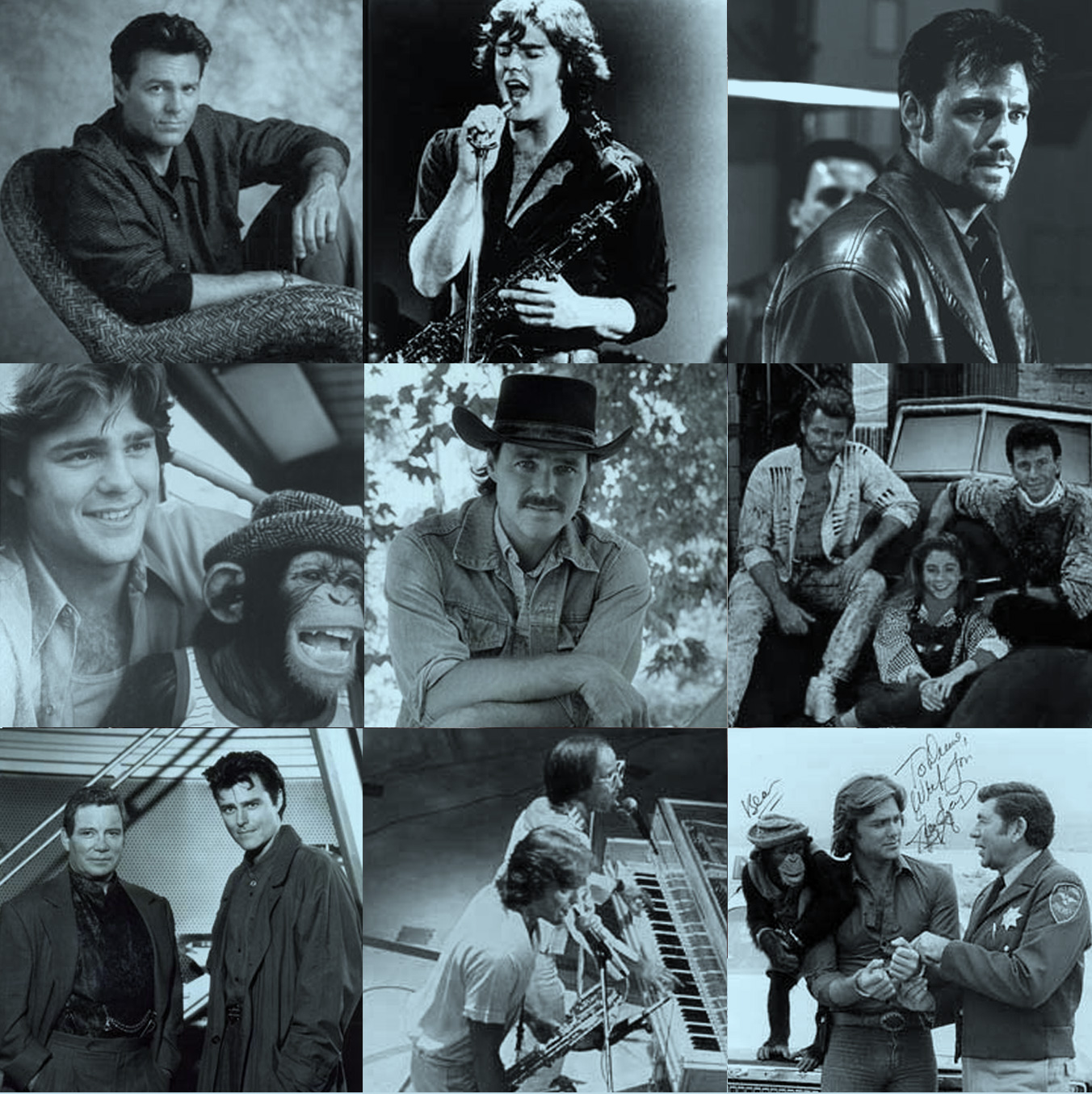 Greg has enjoyed success as an actor, singer, songwriter and musician. He is known around the world best for his character portrayals of B.J. McKay on the hit television series "B.J. and the Bear" and Joey Harris in "My Two Dads."
His most recent projects and history, can be viewed in detail at IMDb
"Found." Charles Drake was probably one of Greg's more challenging roles of late. His portrayal of a guileful construction company owner and equally deceitful husband to Joanna Cassidy, shows off Greg's broad range as an actor.
"Cerberus". Marcus Cutter, an appropriate name for a cold-hearted killer. This is probably one of Greg's most convincing roles to date. A character you will love to hate. "Cerberus" was aired on the Sci-Fi Channel in October of 2005. Look for the re-run.
Most recently Greg has finished a "Hallmark Channel" movie called "Our House" that will be aired some time this year. He plays a prosecuting attorney with Doris Roberts in the hot seat. The movie is now in postproduction.
Just before that, Greg played Darren Maxwell, owner of a giant corporation caught in a downward spiral caused by international scandal. This thriller titled "Captive Hearts" was aired on the "Life Time Channel".
Other recent projects include, Coach Kramer in "Molding Clay". Edward Morgan in "Straight from the Heart," with Terry Polo (Meet the Parents) aired on the Hallmark Channel.
"Joe" the angel, in "He Sees You When You're Sleeping" (Mary Higgins Clark) for the PAX Television Network.
Notable recent guest appearances include "CSI Miami" as Sean Walsh in the episode "Money Plane" aired in March 2005. The Master Chief of a submarine in "Jag" the episode "Empty Quiver".
On the music front, Greg has just recorded four more pieces that will be on his New Classical album featuring Evigan at the piano. The album was recorded with the Royal Philharmonic Orchestra at Abbey Road Studios in London. You can pre-order it here.
On the other end of the musical spectrum, Greg has been a member of his son Jason's rock band "After Midnight Project". He played keyboards and sang background vocals. He also co-wrote a few of the songs.
Greg and Jason also co-wrote the song titled "Mirror Image" that landed on the first "Osbourne Family Album". The Album went Gold.
Playing the piano, drums, and saxophone has inspired Greg to write in a variety of different music styles. Listen now!